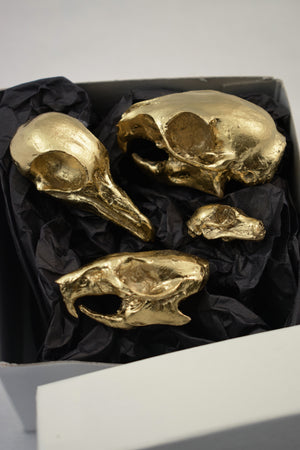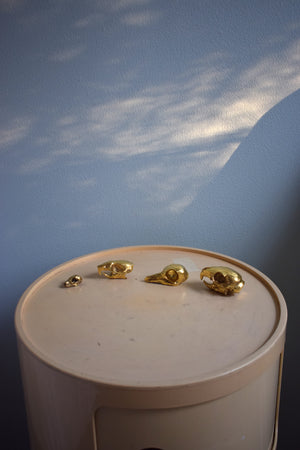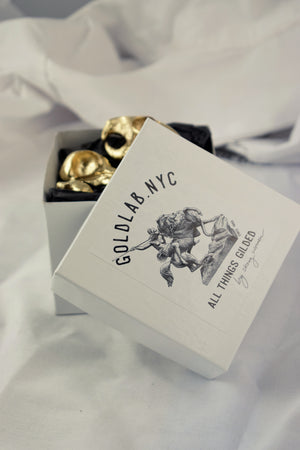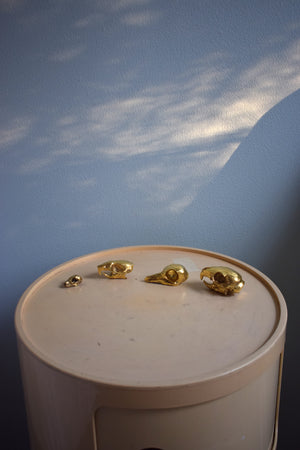 4 Urban Neighbors Gift Box
Gilded rat, pigeon, squirrel and bat skull replicas in gift box.
23 Karat Gold Leaf on Polyurethane Plastic Resin.
Dimensions:
Rat - 1 7/8" x 1"
Pigeon - 2 1/4" x 7/8"
Bat -  1/2" x 9/16"
Squirrel - 2" x 1"
Sizings are approximate and will vary slightly from measurements provided as each is individually crafted by hand. The skull replicas are very delicate in nature and slight imperfections may occur as each is unique in variation.